The arrival of the unpredictable: the pandemic
Being locked up at home worsened the already damaged relationship AJ had with his partner and the violence began to escalate until it became unbearable. This became apparent after he attended a virtual group workshop on gender violence organized by Alianza por Venezuela during the pandemic. When the psychologists heard about it, they suggested that he seek professional help immediately because being exposed to psychological violence aggravated depression and suicidal thoughts began to emerge.
That is how AJ ended up at the Psychiatric Department of the Central Hospital of San Isidro, where it didn't matter that the word "foreigner" appeared in red letters on his ID card, because in Argentina the migration law is clear. Article 6 states that immigrants and their families are guaranteed equal access to the same protection, support and rights as nationals.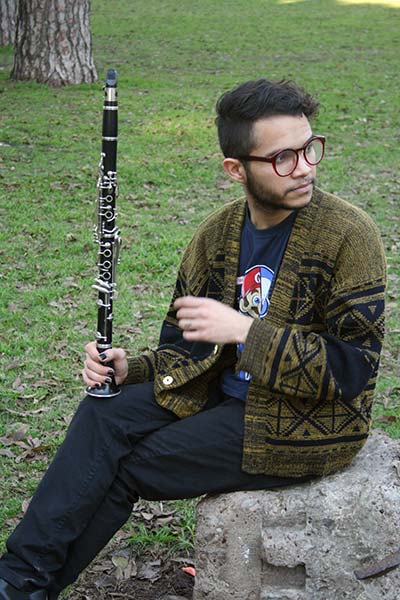 Despite this, AJ was forced to remain in detention for an entire weekend without being able to tell anyone of his whereabouts. "They didn't respect my non-binary trans gender identity," he recalls. AJ spent two days listening to other inmates banging on walls and screaming nonsense. The fear only passed when he was able to leave, beginning a process that is improving with medication and periodic therapy.
During the pandemic, the vulnerabilities present throughout the migration cycle have increased, as have the risks of job loss, lack of prompt access to documentation, poor housing conditions and the stigmatization of returnees in their communities of origin, says the study titled The effects of COVID 19: an opportunity to reaffirm the centrality of the human rights of migrants in sustainable development, by the Economic Commission for Latin America and the Caribbean (ECLAC).
For Alba Solorzano, a 23-year-old psychologist who now lives in Spain, the pandemic hit her especially hard. "I was living under house arrest," she recounts. "The coexistence in the place where I lived was horrible. Our landlady was a neurotic woman who did not let us leave the room where we were and that was only the room with a bathroom and kitchen."
Jeanferich Ontiveros says from Chile, "The pandemic left me unemployed for five months. Not having money, work or food, unleashed a kind of nervous breakdown. Those five months have been the worst since my migration began. I was about to go to a health facility to see if somehow someone could help me with the nervous breakdown, or at least give me a diagnosis of what was happening to me. But the fear of contracting the coronavirus in a hospital made me avoid visiting a doctor."
Colombian psychiatrist Luz Rojas has observed that, "With the pandemic, mental health problems have been exacerbated. I have treated people who had no symptoms or who had been able to control them and when the pandemic arrived, the tendency to suffer from anxiety disorders, depression and sleep disorders increased," she says.
The University of the Pacific in Peru conducted research in April 2020 on the links between work and the mental health of migrants during the pandemic. Some 46% of the migrants surveyed showed signs of anxiety and 35% showed signs of depression. The results show that the employment rate has a direct impact on psychological disorders, according to UP analyst Luzes. "As employability goes down, the mental health condition worsens."
For Víctor Reinosa, even before Covid-19 it was hard to get a job in his field. "I had worked in radio, television, press and arriving here and work as a cook, delivery, I worked in a kiosk. It was quite hard."
The situation improved, but not for long. "I quit a job for an interesting proposal that I really liked. But I got sick and lost that job." From that moment on, Victor felt like he was in a void. "I didn't want to get out of bed." Then, through a friend, he was able to find a new job in his area and everything got better again. "It's complicated to be alone in a country. You don't have anyone to support you. It's not like in your country that if you don't have a job for a month you go to your mother's house and you don't worry about the rent," he says.
Dr. Palacios explains that for migrants, the pandemic generated a regressive process: many of the gains they had made vanished due to the economic difficulties that resulted from measures to contain the coronavirus.
This rekindles migratory grief and increases vulnerability. Many people who had left this survival zone and were beginning to make gains had to struggle to survive again. "It is a loss of the degree of freedom that we had gained and to that loss is added the loss of health and of loved ones who die because of the coronavirus," says Dr. Palacios.