---
U.S.-Mexico team awarded HSF grant to dig into archeological discoveries in the border region
Gustavo Cabullo Madrid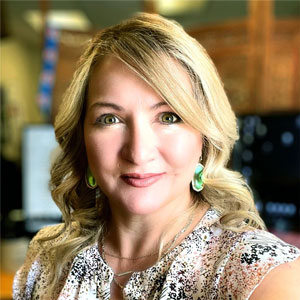 Aracely Lazcano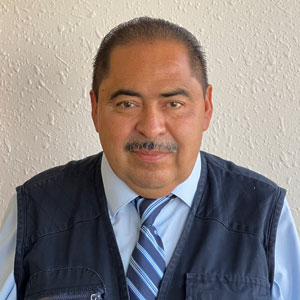 Juan Antonio Castillo
The founder of Ser Visible, a narrative-style online news site, along with a photographer in Ciudad Juarez, Mexico, and a reporter in El Paso, Texas, have been awarded a Historias Sin Fronteras reporting grant for a cross-border archeology/paleontology project on the U.S.-Mexico border.
InquireFirst, in partnership with the Howard Hughes Medical Institute (HHMI) Department of Science Education, awarded the grant to:
Gustavo Cabullo Madrid, founder of Ser Visible, or Being Visible, which he established after attending an InquireFirst investigative journalism workshop at Cal State Fullerton in 2019. Ser Visible focuses on the LGBTQ community and other underserved communities on the U.S.-Mexico border.
Cabullo is a Mexican journalist with more than 17 years of experience. He began his career in El Paso Texas, and Ciudad Juárez, Mexico. Since then, he has focused on humane approaches to international news stories such as immigration, drug trafficking, corruption, poverty and femicide.
His work has been published in media such as El Diario de El Paso, El Diario de Juárez, Norte Digital and the magazine NET, Información Total, as well as UACJ-TV and UACJ-RADIO, with national reach through the Network of Television and University Radios of Mexico. He has worked as a journalist in Mexico, the United States, Panama, Cuba, Italy, Spain, France, Israel, and Palestine on issues of insecurity, immigration, drug trafficking, minorities, tourism, economy, religion, art and culture.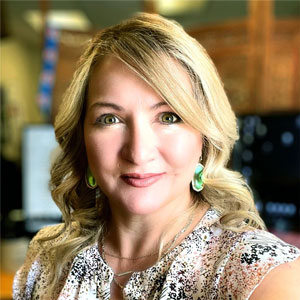 Aracely Lazcano, a border journalist with more than 30 years of experience in television, print and digital media, and who has also worked for the government sector and non-profit organizations.
Lazcano's work as a television journalist in the southwestern United States has provided her with opportunities to report on immigration, drug trafficking and education.
She has reported from the El Paso/Ciudad Juárez border for the FM Globo program, Channel 5 and Channel 26 in El Paso, Texas. These jobs gave her the opportunity to work for national television news programs such as Primer Impacto and Noticiero Univision, which took her to New Mexico as a national correspondent on political issues, immigration and economic development. Her work in print media has been published by Reuters, the art magazine AVE Magazine, and the newspapers Norte de Ciudad Juárez, El Diario de Juárez, and El Diario de El Paso.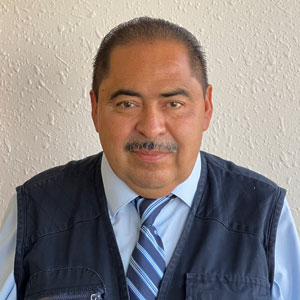 Juan Antonio Castillo, has been a journalist for 31 years. He debuted as a photojournalist on July 11, 1991, the day that Ciudad Juárez, Chihuahua, was covered by a total eclipse of the sun, working for the newspaper Norte de Ciudad Juárez (now nortedigital.mx). At that newspaper he worked as a photojournalist and as chief photographer.
Since the year 2000 he has alternated teaching with journalism. He has been a professor of photography and history in Mexican Art, Contemporary Art, Analysis of Culture and Art.
Since 2017 he has been working at UACJ-TV as a reporter, cameraman and photojournalist, with national reach through the Network of Television and University Radios of Mexico.
Castillo is the recipient of two Silver Columns, the highest award for excellence in journalism in Ciudad Juárez.
In response to our call for proposals for archeology and paleontology projects, Historias Sin Fronteras received several outstanding proposals from cross-border teams of journalists throughout Latin America.
The judges selected the proposal by Ser Visible, which focuses the paleontological legacy of one of the most violent cities in the world. This project will turn back the pages of time to an earlier era when the desert region was a placid sea filled with a rich biodiversity of marine life at what is now the U.S.-Mexico border.
Our international panel of judges noted the contrast of one of the most violent cities in the world with a peaceful sea in its past. They said this project will shine a light on a little-known paleontological history in a region of the world not often associated with archeology and paleontology.
In making their decision, the judges wrote, "We love the idea of ​​having another approach to Ciudad Juárez – knowing its geological past!"
The project will be published in January 2023.
Iván Carrillo, a Mexico-based science editor and writer and co-founder of Historias Sin Fronteras, will serve as project editor. Carrillo is part of the 2016-2017 generation of the Knight Science Journalism Fellowship at MIT. He is a contributor to National Geographic and the Latin American editions of Newsweek and has collaborated with the Discovery Channel and CNN en Español.
By supporting this regional initiative, InquireFirst and HHMI's Department of Science Education aim to convene, inspire and encourage the work of science writers in Latin America.
Sponsor